The School of Theological Studies at Missional University invites applications for an online faculty position in Christian Origins. Applicants must have a Ph.D. in New Testament Studies from an accredited institution and be prepared to teach undergraduate upper division and graduate level courses. Applicants may teach online from anywhere on the globe and do not have to have US residency, but must be fluent in English and have a stable internet connection. Applicants must have practical missions experience in a cross-cultural context.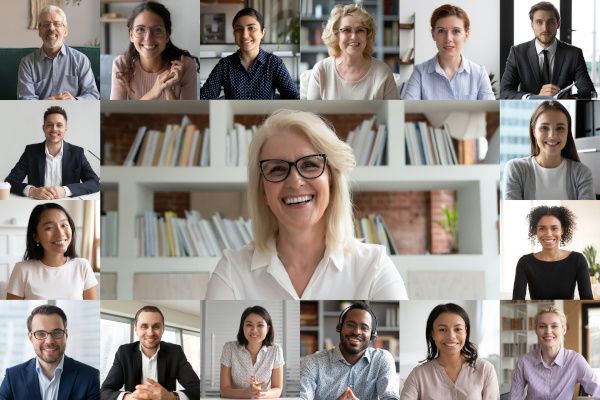 What's great in the job?
Mission, Vision and Core Values of the University focus on the mission of God in the world

Position is 100% online, remote position

Educational innovation combines interdisciplinary curriculum design with theological reflection and experiential learning to create uniqueness

Missional University is not a Christian liberal arts university, nor a Bible college, nor a seminary - but instead has a focus on equipping non-clergy to join the work of God in the world by merging faith, career, and mission

45% of degree programs are totally unique to Missional University

Online visitors engage Missional University sites from more than 60 countries every week.


Faculty and staff are geographically distributed from Alaska to New Zealand

The online Administration Center provides virtual offices with video conferencing capabilities for staff and administrators.
Possible Course Load

Jesus & Mission in the Shadow of Empire

Images of Jesus in Non-European Cultures
New Testament Contextualization
Insiders Versus Outsiders: Missional Ethos
Sensitivity Towards Outsiders: Missional Ethics
Course Development
Relate Christian Origins courses to biblical foundations and the missio Dei  [mission of God] in Christian scripture and practice.
Develop eLearning courses to equip Christian believers to apply theology to contextual issues 
The successful applicant functions as a Subject Matter Expert (SME) working with an instructional technologist to design, develop and deploy his or her own courses. Course development begin immediately upon hire.
Course Delivery
Courses are offered totally online
Courses are offered in 8 week academic terms
There are 5 academic terms each year
Programs are available at the Associate, Bachelor degree completion, Bachelor, Master and Doctoral levels
Students from a variety of degree programs are required to take a "theology of" course that relates to the area of their major
School Faculty / University Size:

10-25  / 120+ PEOPLE

School / Department:
SCHOOL OF THEOLOGICAL STUDIES
DEPARTMENT OF BIBLICAL STUDIES
Commitment Level:
3 - 5 YEAR AGREEMENT
Organization Maturity:
GROUND FLOOR OPPORTUNITY
Need More Info?
Faculty Role
Not an adjunct position

Serve as departmental faculty

Part of faculty governance
What qualifications are needed?

Beliefs
Personal commitment to the university Christian faith statement


Ethos
Personal commitment to the university ethos statement

Passion
Passionate about the mission of the Missional University


Testimony
A vibrant Christian testimony

Doctoral Degree
Doctoral degree in New Testament or Theology (Ph.D.) with a focus on the sociocultural interpretation of scripture from an accredited (recognized by the US Department of Education or international equivalent) university or seminary


Teaching Experience
Teaching experience at the undergraduate or graduate level, preferably online


Mission Experience
Practical missions experience in a vulnerable and/or underserved community in country of residence or internationally


Biblical Studies Doctorate
DMin and EdD APPLICANTS WILL NOT BE CONSIDERED FOR THIS POSITION.